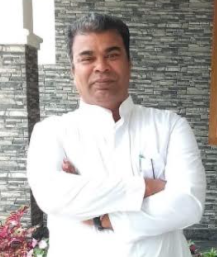 Life is expressed in actions. Actions speak louder than words. Time spent with inner thoughts, our actions during the course of the day, the way we treated people form the expression of the day. Meaningful expressions will hold love and commitment eternally. Our life to be our message then we need to make decisions with full awareness and radical honesty and follow what brings us the inner happiness, joy, love and true fulfilment. Faith and beliefsystem of a person, the values, culture and the goals of person will create a legacy of a person, which will radiate as a message 'light to the world'. Faith in God, believing in Christ Jesus inculcating Biblical values, and following the Christian traditions and culture and doing the work of Jesus along with St. Montfort and Mary will be the message every single Montfortian Brother is expected to live. The institute and the institutions will be merely the instrument for a Brother to attain his holiness in Christ Jesus in whom the true joy, happiness and fulfilment lies.
Provincial's Profile:
He blossomed in the hands of Mr. Michael and Mrs. Pushpam on 7th December 1965.
Hailing from Samayanallur in Madurai district, he completed a major part of his elementary education in Dindigul. Holding a doctorate from Bharathidasan University, he has completed his MBA in education and management from the Alagappa University. He has acquired a masters degree in Physics, Electricals and Electronics, Psychology, English, Sociology and Christian Studies. With an M.Ed in Annamalai University and an M.Phil in Bharathidasan University, he strives to uplift the socio economic standards of the pupils who come from deserving back grounds. Utilizing every minute in scaling the pyramid of education, he has also completed BGL, PGDCA, PGDHET and PGDEA.
Area of Interest:
Rev. Bro. Dr. Irudayam has a flair for serving the society by creating a positive change in every possible way.
He has associated and worked with the British Council, (Cordan Partan university) and the Dept of Education and technology, Bharathidasan University in implementing the HE – LINK programme.
He has participated in 'research A' certificate course conducted by NIEPA at Delhi.
He has also completed the Monfortian Spirituality course and the basic scout masters training programme.
International Level Paper Presentation:
He has presented several papers in the international level, carving a niche for himself in the field of education. The following are the list of papers presented.
Development of training package for the socially disadvantaged population-British Council.
The studying pattern of the children of cement quarry workers of Tamil Nadu (NCERT) Delhi.
Quality improvement in the education system (NAAC) – Delhi.
Orientation workshop on researchers for improving the quality of elementary schools (NIEPA) at Delhi.
Equalities in Educational opportunities through Distance Education – Dept. of Education, Bharathidasan University, Trichy.
Instructional Designing for the life long learning of the Disadvantaged Learners-Madurai Kamaraj University, Madurai.
Empowerment of the disadvantaged communities at Ariyalur – British Council and Bharathidasan University.
National Level:
He has presented the following papers at the national level.
Tomorrow's Technology for Education: SETRAD-BHARATHIDASAN UNIVERSITY, Trichy.
Integration of Technology into school Education – BHARATHIDASAN UNIVERSITY, Trichy.
Technology for a 'Computer Teacher' – Jenney's College of Education, Trichy.
Religious Life:
Rev.Bro.Dr. Irudayam is a pious devotee of Our Lady and a chosen son the Sacred Heart of Jesus.
He labours tirelessly for the welfare of the children entrusted in his care. Here is a short account of his religious life.
He professed his religious vows on 27th April 1986 at Sitagareh, Bihar. He started his mission as brother in Nirmala Hr. Sec. School, Kolathur. From the year 1987 to 1995 he served in various institutions.
1987-1989 Two years in Yercaud in RC Susai School, Yercaud.
1989-1992 St. Joseph College, Trichy.
1992-1993 St. John High School Kolaship, Mizoram.
1993-1994 Montfort College, Bangalore.
1994-1995 St. James, Palakurichy.
1997-1998 R.C Susai Hr. Sec. School, Kalugumalai.
1998-2001 Campion Hr. Sec. School, Trichy.
In the year 1995 he became the Principal of Montfort Mat. School, Manaparai. He served as Principal in the following schools.
2001-2007 Principal, Montfort Matric School, Ariyalur.
2007-2008 Headmaster, R.C. Susai School, Kalugumalai.
2009-2012 Headmaster & Correspondent, St. Joseph's Hr. Sec.School Chengalpattu.
2012-2014 Headmater & Correspondent, St. Peter's Hr. Sec school, Royapuram.
2014-2016 Director, Headmaster & Correspondent, Santhome Hr.Sec.School, Chennai.
2016-2017 Director of all Montfortian schools in Tamil Nadu.
2017-2019 Principal & Correspondent of Campion Anglo Indian Hr. Sec. School, Trichy.
2019 Onwards Provincial at Trichy Province.
Books Published:
Life of Montfort
Education of the Socially disadvantaged (Co-Authored)
Area of Specialization:
Implementation of Educational Technology in Schools.
Curriculum Construction and Curriculum Designing.
Evaluating process in higher Education.
Performance and Assessment on Teacher Education.
Conducting seminars and talk shows.
Other Assets:
Sports – Represented State Football Tean.
Great oratorical prowess.
Planner and Executer
Trainer in soft skills and life skills.
Parting motivational seminars to students and teachers.
Rev. Bro. Dr. Irudayam M.
M.Sc.(Phy); M.Sc.(E&E); M.Sc.(Psy); M.A(Eng); M.Phil. M.A(Soc); M.Phil; M.A. (Xtian)B.G.L PGDCA; PGDHET; PGDEA; M.B.A.; M.Ed., Ph.d.,